Take care of your marine battery!
August 24th, 2010 by
admin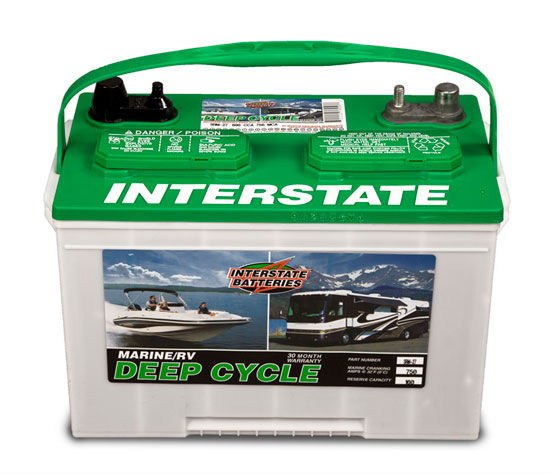 Many boat owners don't know that proper battery maintenance can save them lots of headaches – and keep your boat from being dead in the water. Interstate Batteries resident expert Gale Kimbrough was interviewed in a piece for Boats.com about how to maintain your batteries. He says many people don't know that you should use a special marine cranking battery instead of an automobile starting battery to get your outboard motor running.
From the article:
"All batteries are designed for a specific application," Kimbrough says. "A marine starting battery has thicker plates and more robust internal construction than an automobile battery so that it can withstand the vibration and pounding of the marine environment and take a much deeper discharge."

Both an automobile and a marine starting battery will deliver the spike of power required to operate a starter motor. But in a boat, that battery also often powers accessories like aerators and fish locators when the engine, and thus the charging system, are turned off. Frequent deep discharge activity will greatly shorten the life of an automobile battery. Because it has thicker plates, the marine battery can take the discharge and bounce back.
Posted in Maintenance, Marine